Professional High Damping Rubber Bearing Made in China
Product Description
Model NO.: Standard
Material: Rubber Bearing, Neoprene
Application: Earthquake Resistance
Customized: Customized
Color: Grey
Trademark: KANGQIAO
Specification: As Customer′s Drawing
HS Code: 12343543
Type: Dimension 200-1200mm
Forming Way: Rubber Layers with Internal Steel Plates
Material Properties: Cr and Nr
Usage: Internal
High Quality: Durable
Transport Package: in Pallets or Wooeden Cases
Origin: China
Brief introduction of
High Damping Rubber Bearing
Through adding all kinds of compounding agent in natural rubber to improve the damping properties(increase hysteresis loss and reduce storage modulus) of rubber ,then using a kind of steel plate which made by rubble with damping effect and has the similar structure of ordinary rubber bearing and rubble to make a laminated product after heat cure, high damping rubber bearing is a kind of laminated product .
The product has good shock insulation performance, wide range of application, reliable mechanical properties of products, and good shockproof effect on buildings.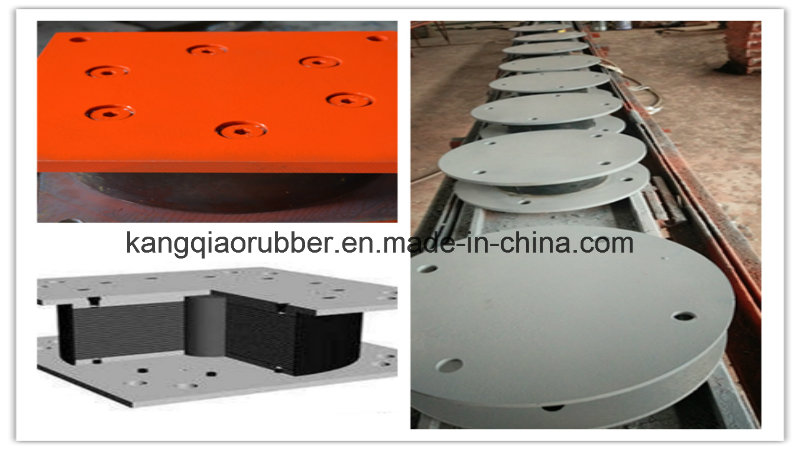 Product characteristics:
1. Put vertical bearing capacity, horizontal restoring force and damping (energy absorbing) these three characteristics into one ;
2. The hysteretic characteristic (load-deformation curve)of the bearing is plumper and the energy consumption is significant;
3. Rubber formula improving and equivalent damping ratio can reach more than 12%;
4. Low maintenance and management costs (no need of other damping devices);
5. Residual deformation is minimal after earthquake and do not need replacement;
6. The surface of high damping bearing is covered with rubber protective layer, which can protect the inner rubber from ozone and ultraviolet rays, and has better aging resistance. And decrease amplitude of equivalent damping ratio is less than 2% in 50 years;
7.HDR high damping rubber has low temperature dependence.And it can be widely used in different climatic regions;
8.HDR high damping rubber has superior creep properties as natural rubber;
9. Environmental and non-pollution.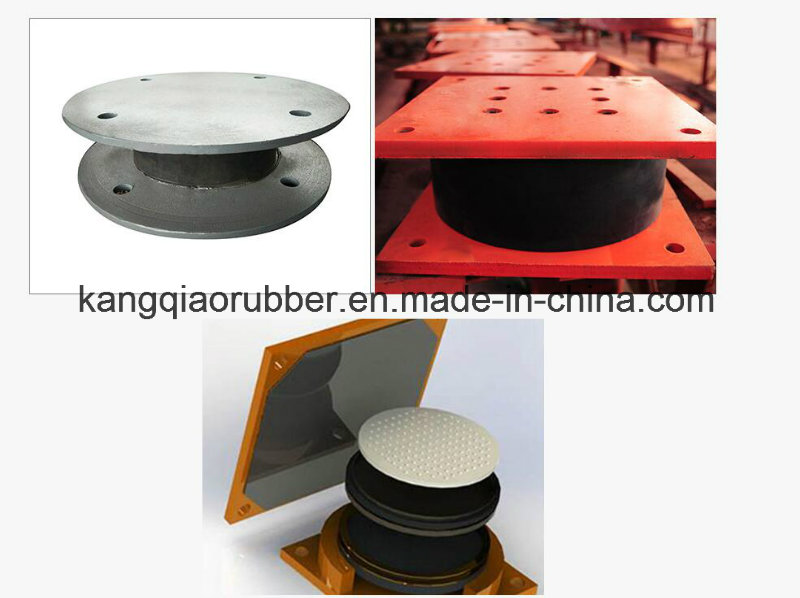 Brief introduction of LRB lead shock insulation rubber bearing
The lead shock insulation rubber bearing is fused press-in lead core together with rubber bearing to follow shear deformation.
This kind of bearing is a shock isolation device with all in one damping structure which is made of a recovery device stabilized by rubber bearing and a lead energy absorbing device. Lead is a kind of metal with good plastic deformation capacity and energy absorption capacity. The
Lead Rubber Bearing
is one of the earliest bearings used in isolation structure. Lead rubber bearing has been widely used in engineering because of its excellent mechanical properties, simple structure and higher cost performance .
Technical parameter
Vertical bearing capacity: 204kN - 21206kN
Design angle: 0.006rad and 0.008rad
Equivalent damping ratio: >10%
The displacement of the bearing: the design displacement of sliding bearing in bridge axial direction is ±100mm and ± 150mm.
The horizontal displacement of the bridge is ±30mm, and the normal shearing strain is 1.0, and the scale of earthquake is about 2.0.
Friction coefficient :the design friction coefficient of sliding bearing is 0.03.
Applicable temperature range: -40ºC-60`ºC
Basic performance
1. The energy absorption capacity of lead damper
Rubber is a kind of easy pull, press and deformation material. The bearing made only by rubber will deform greatly after loading .Engineering rubber bearing is composed of multilayer thin steel plate and overlay thin rubber. Steel plate has excellent binding effect on rubber vertical deformation for its high vertical compression rigidity. LRB bearing has low tensile rigidity, which is about 1/7 ~ 1/10 of compression rigidity.
2.The horizontal deformation capacity of LBR bearing
The steel plate can restrain the vertical deformation of rubber but has no effect on its horizontal deformation. At the same time, the lead can follow well of the deformation of bearing and absorb the seismic energy. The LRB bearing has stable horizontal property. Due to the existence of lead in LR bearing, it can limit the horizontal deformation of bearing.
3. Durability of LRB bearing
Shock insulation rubble even after 100 years of use, it still can keep its inner rubber intact. After 10 years of use, the properties of LRB bearing are almost unchanged.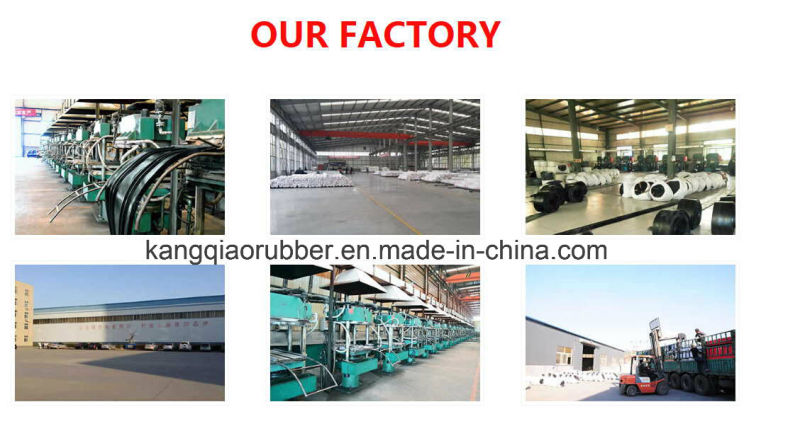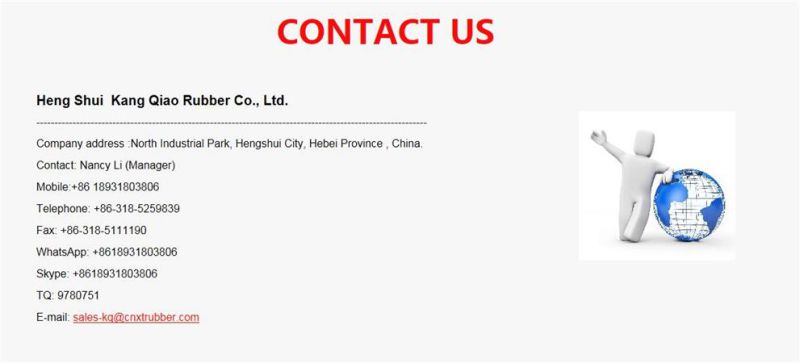 Contact us if you need more details on Professional High Damping Rubber Bearing Made in China. We are ready to answer your questions on packaging, logistics, certification or any other aspects about China
Seismic Isolator
、China High Dampling Rubber Bearing. If these products fail to match your need, please contact us and we would like to provide relevant information.
Product Categories : Seismic Isolator